FAQ - Contact Us - Add To Cart - Support Desk
Congratulations ...
In a few short days from now you could be a published author on Amazon.com using our book template ... you can work your own hours from home ... wake when you want ... revolve it around family commitments - and take control of your financial destiny once and for all doing something you LOVE!
Order directly from our new store - Click Here
Read on to find out more about the book template...
Dear unpublished author,

Right now you're probably in one of 2 positions.
#1 - You have a manuscript that you have shopped around to all the publishers you could find, and nobody was interested....or

#2 - You have just finished your book, and you have decided to self-publish...
Either way, you have been considering your options in regards to getting your book professionally typeset and an eye-catching cover designed. In short, you need a book template.
Did you know that ordinarily it will cost you over $1000 to get your book typeset and a cover designed?
It's true

Did you know that this website is the only place on the internet where you can get a professional book template that has been specifically designed for selling books on Amazon.com?
It's true


If you have had a chance to get any quotes for the above services, you'd be well aware that quotes can range anywhere from $1000 up to thousands of dollars, just to typeset one average size book, and create a cover design for it.

Now I don't know about you, but most people I know, myself included, don't have that kind of cash lying around to invest in projects like my book production.

When I recently published my first book 'Niche Internet Marketing', I shopped around for months looking for a professional designer with the right experience who also didn't charge an arm and a leg. In the end I did have to pay an arm, but I devised a way to offset my costs, and pass the benefits onto you.

When I had my book designed, I asked my designer to also create some additional generic templates that would be compliant with createspace.com at the same time. That way anybody could use these templates to quickly and easily transfer their manuscript to a template that would be accepted by createspace, and immediately ready to upload and then publish on Amazon.com.

So today is your lucky day, not only will you be able to download these templates today, and potentially have your book uploaded and available on Amazon.com in only a few short hours, but you'll only pay a fraction of the price I initially invested in getting these templates designed for you.
Imagine waking up tomorrow and checking how many books you have sold on Amazon.com ... Below is what is included in the Book Template package.
The Book Template has been designed for use with Adobe Indesign, and Quark.


Every order is eligible to receive $20 cashback instantly - so effectively you end up paying only $77 - details on how to get your cashback are available immediately after you order.


Click here to see 'Niche Internet Marketing', a book on Amazon.com that was created using the book template.



You will receive files in both formats, for the following book sizes:
5.25" x 8"
5.5" x 8.5"
6" x 9"
7" x 10"
8" x 10"
8.25" x 8.25"
8.25" x 6"
Each template contains: Content pages, Cover and wrap around cover ( or "Book Jacket "). A fonts folder is included for all files.


The Book Template is designed to comply specifically for formatting your books for submission to CreateSpace.com and inclusion on Amazon.com.

Below are some samples of books that have been created with the book template:




YOUR 100%, NO QUESTIONS ASKED, IRONCLAD MONEY BACK GUARANTEE

My goal is for you to be a successful published author. What I am about to offer is absolutely crazy, but I want you to have complete peace of mind, and to know you are not being ripped off.

I am giving you a 100%, no questions asked, ironclad money back guarantee. Try my Book Template, and if for any reason at all you want to return my Book Template within the first 30 days, you can do so, and I will personally promptly refund all of your money. No questions asked. Basically you have nothing to lose!

I believe in this product 100%, and I know you will benefit from all my hard work, and that this template will propel your book to become a great success. You can't beat a deal like this. I am taking all the risk! Order now and get started. This may be the day your life changes for the better. Don't struggle by yourself, learn from my experience and knowledge. Everything you need is contained within my Book Template Package. The journey to becoming a successful published author starts here. Good luck, and god bless.
I needed a template for my new book I was publishing. I didn't have a whole heap of cash lying around, and quite frankly thought most design quotes I received were a rip off. Then I stumbled across the Book Template. After a bit of research I knew this was exactly what i needed to get my book published fast without any hassle and without getting ripped off. I can now proudly say that I am a published author. Thanks a heap!

Glenn Harrigan
Vancouver, Canada


I am not very literate when it comes to computers. However I felt that shouldn't hold me back from getting my book published. I had the usual trouble trying to get publishers to look at my book. After a while, I knew I had to do it myself if I was ever going to get it published. My niece did the research for me on Google and she told me about your book template. I am glad I made the investment, because now my dream of being published has finally come true. Thank-you so much.

Kerry Pendlehurst
Leeds, U.K


I used the Book Template to publish my first book Niche Internet Marketing. I am using the Book Template again for my next 2 books to be released in the next few months. Having a template that I could cut and paste my manuscript into means I save a bucketload of time as well as thousands in design fees. In fact, if I had the manuscript ready to go, I could have my book for sale in Amazon within a couple of hours!

Leigh Burke
Melbourne, Australia


BONUS 1 Order now and receive a free copy of "How To Publish your Ebook as a Paperback on Amazon.com" found Here

BONUS 2 Order now and you'll also receive a free email consultation with Leigh Burke the author if Niche Internet Marketing.

BONUS 3 Order now and you will also receive a free demonstration video that will guide you step by step through the process of creating and publishing your book on Amazon.
These bonuses alone are worth $97!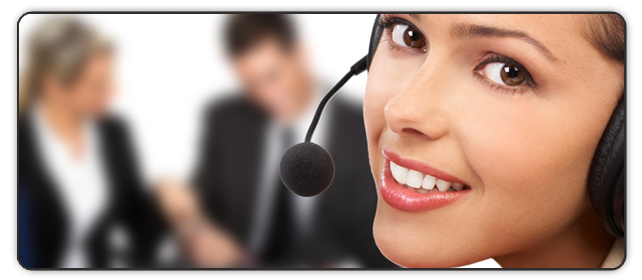 Watch the video below to see a book that has been created using the Book Template
Sincerely,

The Book Publisher.

P.S. Don't forget you get all the book content templates and cover templates in 7 different sizes so you can publish your book to Amazon immediately through CreateSpace.com.

P.P.S. Remember, you'll also receive the 3 bonuses valued at $97 absolutely free!

P.P.P.S. You are also covered by my 100% money-back guarantee.
Order directly from our new store - Click Here
Enter your details below to grab your free copy of How To Publish Your Book on Amazon.com
magazine template | book template articles | book template | book-template.com sitemap